Companies use marketing tools to develop and promote their products and services.
Marketing tools can help any business or marketing professional to increase brand awareness, generate leads and sales, and gather valuable customer and market information and data.
Knowing the different types of marketing tools that are available for you can help you build a solid marketing strategy that contributes to your company's success.
The role of a Marketing Professional is challenging and full of responsibilities, but at the same time, it is also fun and exciting.
Trying different marketing tools to find the best ones is a lengthy and time-consuming process. You don't have to waste your time doing this because you can list the best online marketing tools that work for almost every marketer & the list of marketing tools is divided into different categories, that it is easy for you to find the best tools that can meet your specific marketing requirements to create the perfect marketing plan.
In this article, we discuss what marketing tools are by providing a list that explains different types of marketing tools.
What is a marketing tool?
Marketing tools can be a technique, strategy, or program that's used to promote products or services with the intent of increasing the sales of the company. In the world of marketing, there are always new tools, tips, tricks, and trends to discover and incorporate into your marketing strategy. Your company's marketing is the direct link between the company and its customers, so it is important to choose the most effective marketing tools for your customers. There are several types of marketing tools available, and each type of marketing tool serves a unique purpose. It is common for businessmen and marketing professionals to use a range of marketing tools in their overall marketing strategy.
List of the different types of tools that make your life easier:
1. Hub spot:
its marketing solution for all the small businesses as it's provides marketing, sales services, and CMS to equip your business with the latest marketing tools. It is an in-house marketing and sales platform that helps businesses attract visitors and convert leads and close customers. It has many tools that help you grow your business, no matter what stage you are in. This is an extensive tool, great for marketing automation at scale. Part of that is the email system, which is a useful aspect of the program, and one we use extensively.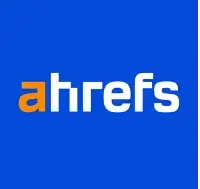 2. Ahrefs:
is a comprehensive search engine optimization (SEO) tool that helps you to increase your website traffic. They have data for about 150 million keywords in the US, and more in 150 other countries. You don't have to be an SEO professional to rank higher and get more traffic. It's great for competitive analysis, allowing you to see who is linking to your competitors, what their front pages are, and more. You can find out their content ranking and use the Content Gap tool to identify the main weaknesses of your content areas. It is a popular SEO tool that people use to get higher rankings on Google.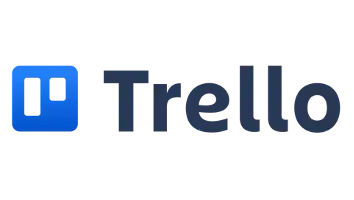 3. Trello:
is a collaboration tool that organizes your projects into panels. At a glance, Trello tells you what is being worked on, who is working on what, and where something is in the process. Trello board is a series of lists, attached to a deck of cards. Click the cards to drag and drop them from one list to another. It's a simple visual way to know what to do. Also, it's so attractive and provides a visual way to brainstorm ideas and schedule content online - even if your team is remote or global. Plus, it's easy to assign multiple employees to a card, so you know who's responsible for writing, editing, or adding CTAs to a post. Users can create cards and include notes on the topic of the card, as well as create deadlines and assign topics to specific teams. Trello facilitates collaboration and provides clarity on projects in progress.
4. Canva:
business is the easiest-to-use design platform in the world that allows users to create images using custom images, icons, shapes, and fonts from the Canva catalog. Over two million people trust Canva as it provides a simple and aesthetically pleasing way to design your own logos, presentations, images, or info graphics based on your team's needs. It eliminates the need for an experienced designer and enables you to create the exact visual image you have in mind using their extensive collection of images.

5. Google Analytics:
can show you who is visiting your website, from where and which page they spend the most time on. Furthermore, you can set up goals for conversion tracking, build an optimized e-commerce setup, and track events to learn more about user interaction. It is a web analytics service that provides basic statistics and analytics tools for (SEO) and for marketing purposes & it's available to anyone for free only with a Google account.

6. Mailchimp:
is a marketing platform that helps you manage, speak, and engage with your customers, clients, and other interested parties. Its marketing approach focuses on healthy communication management practices, beautifully designed campaigns, and effective data analysis. Help you to become an expert marketer. It is a web-based application that works in most web browsers, which means that you do not need to download or install any software on your computer. With Mailchimp, you can track the traffic gained from your campaigns easily.
The digital world is growing day by day, added to it more and more marketing tools.
Do you want to promote your business in different and effective ways!
If you are looking for the best tools to grow your audience and to have an engagement with your clients in order to create a strong brand, Tiye Solutions will take your business to the heights of triumph & give digital strength to your brand. Tiye Solutions will build a powerful business empire for your business.